Rent Vs. Own Trulia Report
Trulia recently released its newest rent versus own report that compares the median rent and median home value in metros all across the country. I was surprised (pleasantly) to learn that they accounted for home ownership costs like insurance, property taxes, maintenance, and even closing costs from the purchase. Including these items makes this report much more accurate in truly comparing the cost of renting and owning. However, there is one major caveat to the study – it assumes that you purchase a home with a 20% down payment. Now, the average down payment for a first time home buyer is less than 10%, but there seems to be some confusion about what you really need for a down payment. If you qualify for a VA loan or can use a USDA loan (depending on where you buy) then you may be able to put 0% down! There are also conventional loans that require as little as 3% down and FHA 5% or less. Here is a little infographic that shows some of the consumer confusion regarding down payments.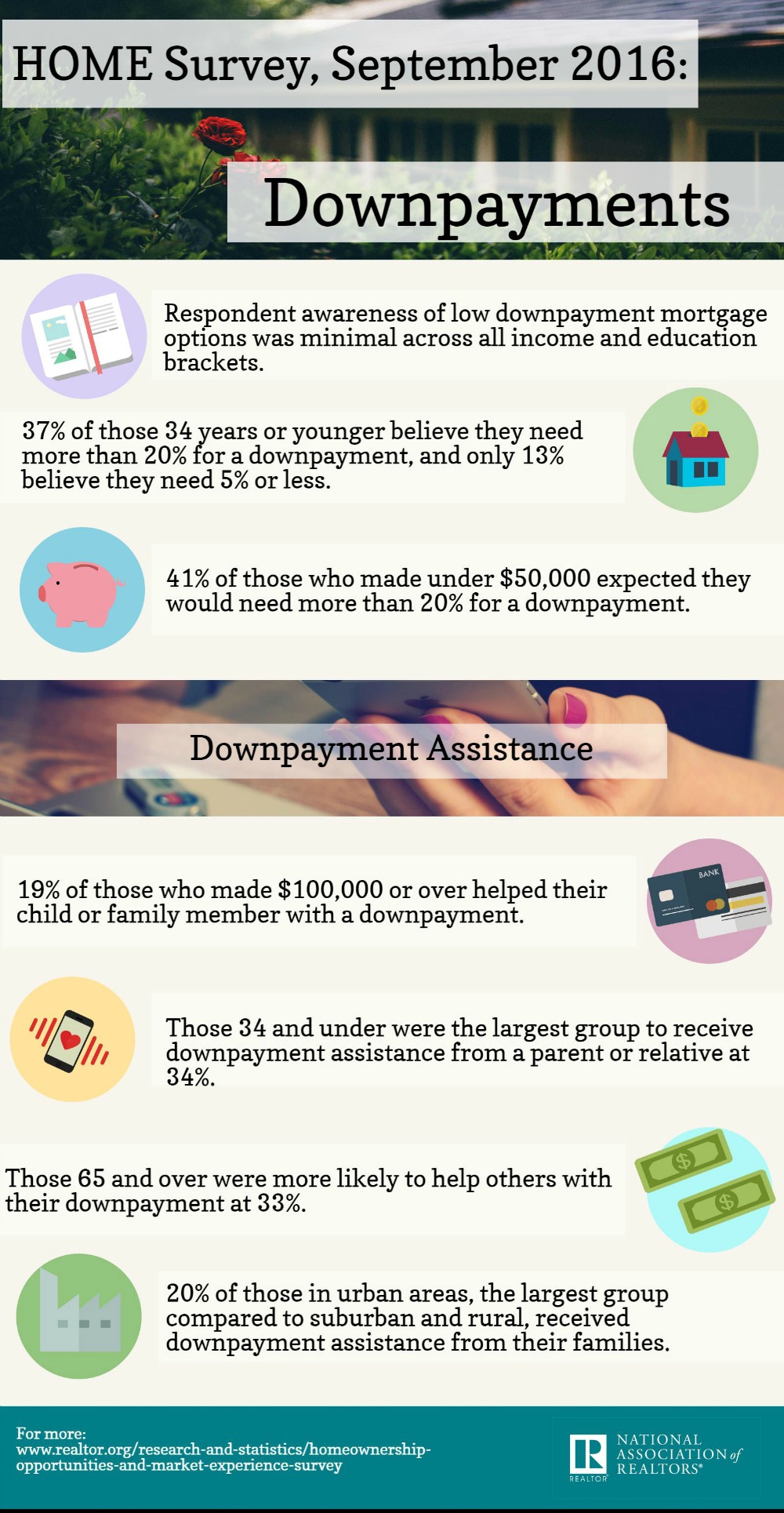 So, all that being said, I'd like to see this study use the median down payments associated with the subject metro areas.
Back to the Trulia report, and especially the San Diego UT article about it, the tone seems a bit odd to me. Shouldn't there be a little more exclamation about the fact that owning is SO much more affordable (not to mention smarter) than renting? The UT headline for the article even includes a question mark – "Buying cheaper than renting in San Diego?" There is no question that buying is cheaper in the long run. A few more San Diego specific details for you:
In order for renting to become cheaper than owning, the median price in San Diego would have to rise 49% to $775,851.
Or
Mortgage rates would have to rise 96.7% to a rate of 7.2%.
I understand these are aggregated numbers based on medians and averages and everyone's situation is unique, but maybe owning your home is closer than you think. Or, perhaps more importantly, maybe owning your home should be closer than you thought.